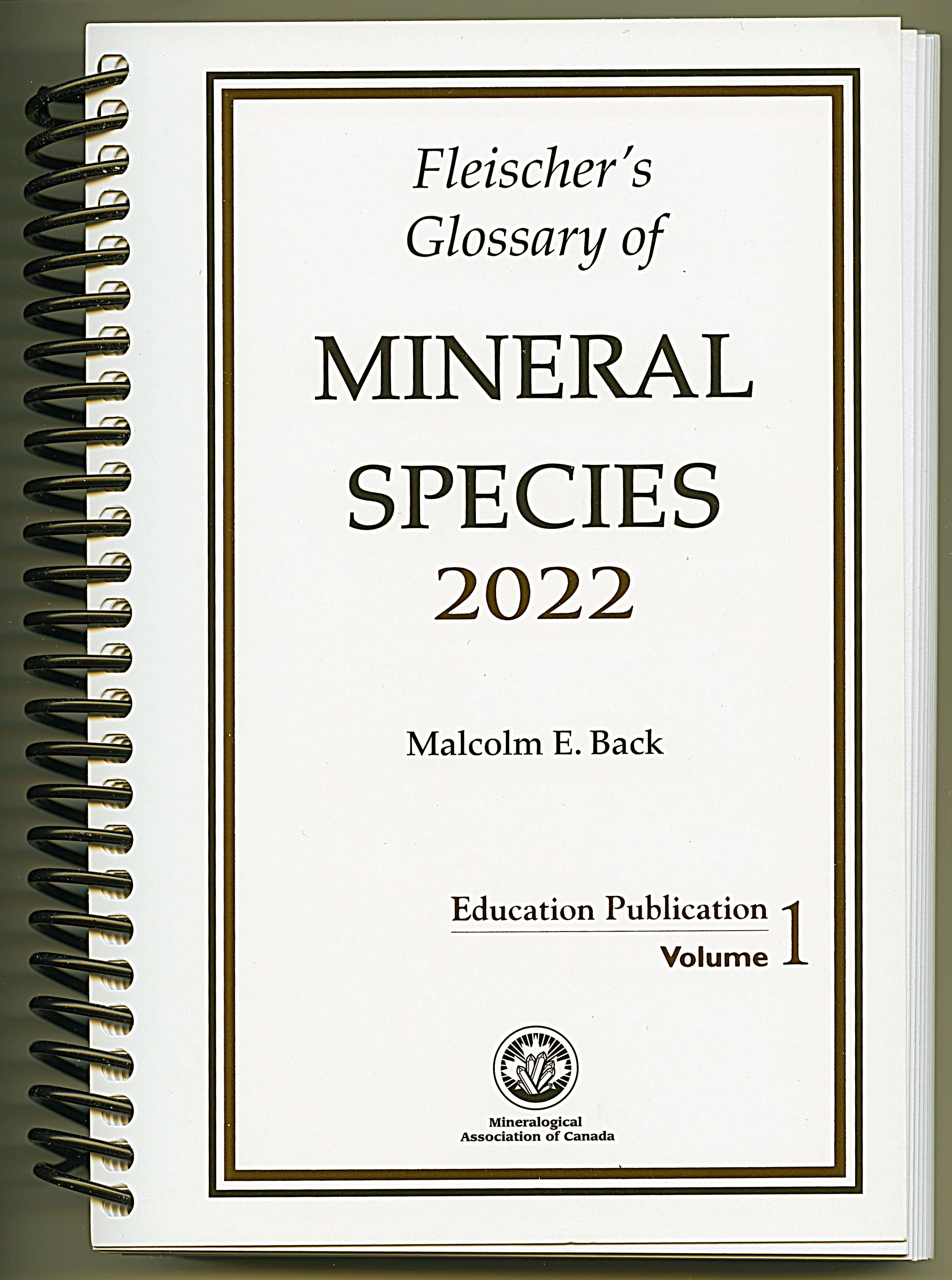 Softcover,
431 pages
Published by Mineralogical Association of Canada
Dimensions 9 x 7 (inches)
Price $45.00
Fleischer's Glossary of Mineral Species 2022
Fleischer's Glossary, the first edition of which was written by Michael Fleischer in 1971 and then published by the Mineralogical Record, is updated every four years to keep up with the numerous new mineral species being described each year.  This latest update, the 13th edition, lists 5,739 species—up 656 from the 5,083 species of the 2018 edition. For each species the formula, type locality, crystal system, references, and relationships to other species are given.
After its 317-page main body, the Glossary lists 213 more species which have been pre-approved by the IMA but whose formal descriptions are not yet published. A detailed listing of currently recognized mineral groups and supergroups occupies 97 more pages, and a new feature, concluding the work, is a 9-page section on sulfosalt systematics.
With tough, flexible covers and a spiral binding, the Glossary lies flat on your desk or lab table. It is a compact, easy-to-use, indispensable reference for mineral collectors and professional mineralogists alike.